Hannover Fair 2015
Why Choose an SCR Air Compressor?
The SCR Compressor company have been manufacturing quality screw air compressors since 1989 and now have a global installed base of over 45,000 units and a turnover of $40M USD in 2014. SCR Compressors currently supply screw air compressors into 55 countries, including Germany, Spain, Hungary, Italy, South Africa, Australia and the USA. SCR Compressors currently have 30 dedicated distributors worldwide and SCR Air Ltd are proud to be the sole UK agent for their products.
SCR Compressors Manufacture both TÜV approved Oil Free screw compressors providing Class Zero air along with oil injected machines from 5.5kW to 400kW. Medium and high voltage compressors are also available on larger sizes to complete the portfolio.
With a comprehensive range on offer, from smaller compressors with internal refrigerated dryers, to larger water cooled machines, there is a compressor to suit every requirement and budget.
SCR Compressors are available as either fixed or variable speed machines, and all are fitted with MEPS motors that are compliant to the latest 2015 EU directive for motor efficiency.
All machines are supplied with a full warranty which is extendable up to 5 years for added peace of mind. In addition all compressors are fully CE marked for use in Europe and adhere to ISO9001-2000. SCR compressors use many standard European components meaning sourcing spare parts and consumables is hassle free. SCR Air Ltd also carry a full range of spares and consumables to ensure your compressors runs smoothly.
Oil Free Compressor Range
SCR Air Ltd can offer a complete range of both fixed speed and variable speed oil free screw compressors from 45kW to 250kW at very competitive prices. The SCR Range of compressors are TUV approved providing class zero air.
Oil Injected Compressor Range
SCR Air Ltd can supply a compressor for every application from 7.5kW up to 400kW. From integrated screw compressors with built in dryers up to large stand alone 1:1 direct coupled machines.
SCR Compressors use Branded High Quality European Components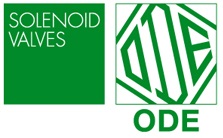 SCRAIR Blog
Nothing found.
[contact-form-7 404 "Not Found"]